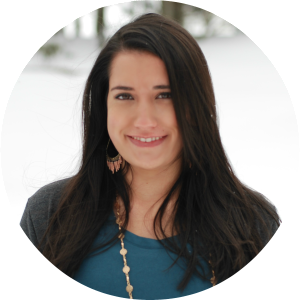 Hi, I'm Alex Howlett, a yoga instructor in Somerset, PA. I currently teach gentle yoga and vinyasa yoga classes but have also taught guided meditation and yin yoga classes.
My story…
In 2011, life brought me to my rock bottom, resulting in chronic depression, anxiety and PTSD that lasted for several years.  I was silently struggling because I was afraid to tell people what I was going through. Finally, I reached a point where I had had enough of the pain. I knew I had to take control of my life and my thoughts to get my happiness back.
I had been practicing yoga on and off at the time, just as a low impact form of exercise to mix up my workout routine. The more I practiced yoga, the more I realized it was more than another form of exercise.  Once my yoga practice became a regular part of my routine, I noticed I was starting to feel stronger, both physically and mentally. Through my experience I learned how powerful yoga's emphasis on the mind-body-spirit connection is for healing. Instead of trying to ignore my mental illness, I was learning actual coping mechanisms. My depression still resurfaces, but I now know how to take it day by day, instead of feeling at my lowest for months at a time. My PTSD is gone, and I am rarely anxious.
A Love for Teaching Yoga
In 2014 I decided to further my passion for yoga by enrolling in a teacher training program, which I completed in April of 2015. I have been teaching since then and love every minute of it. My reason for teaching is to share the healing benefits of yoga with as many people as possible.
One of the things I love most about yoga is that everybody can practice, regardless of age, body type, gender, health or physical ability, because there are so many different types of yoga available, and each person gets something different out of his or her practice. Everybody is welcome! If you're in my local area, please join me for a studio class.
I am always trying to learn more – on any given day you can find me reading and studying about yoga, meditation, mindfulness, how the brain works and personal development. I'm currently enrolled in a Holistic Life Coach certification program through the University of Wellness. I can't wait to start accepting coaching clients in the near future. My goal is to help inspire you to live a life you love!
---
Education, Certification and Trainings
– Bachelor of Arts in Communication, Waynesburg University
– 200-hour yoga teacher certification (Yoga Alliance RYT-200), JG Yoga and Wellness
– Yoga Psychology course
– Holistic Life Coach certification, University of Wellness