Karma Christmas Parties
Monday, December 17 at 6:00 pm – Gentle Yoga with Alex

Tuesday, December 18 at 5:30 pm – All Levels Yoga Flow with Cyndy

Please save the date for our Karma (donation based) Christmas parties. No class passes will be used these nights – your cost of admission will be a cash donation in any amount you are able to give.

We'll be raising money for the Chemo Bag Project, a local charity that gives bags filled with medicinal items, activities to pass the time, and other treats to cancer patients on the day of their first treatment.

Both classes will be followed by hot tea, hot cocoa and snacks. Please stay for a time of gathering and holiday cheer! If you can't make either night of class but would like to donate towards this cause, please get your donation to Alex or Cyndy by Christmas.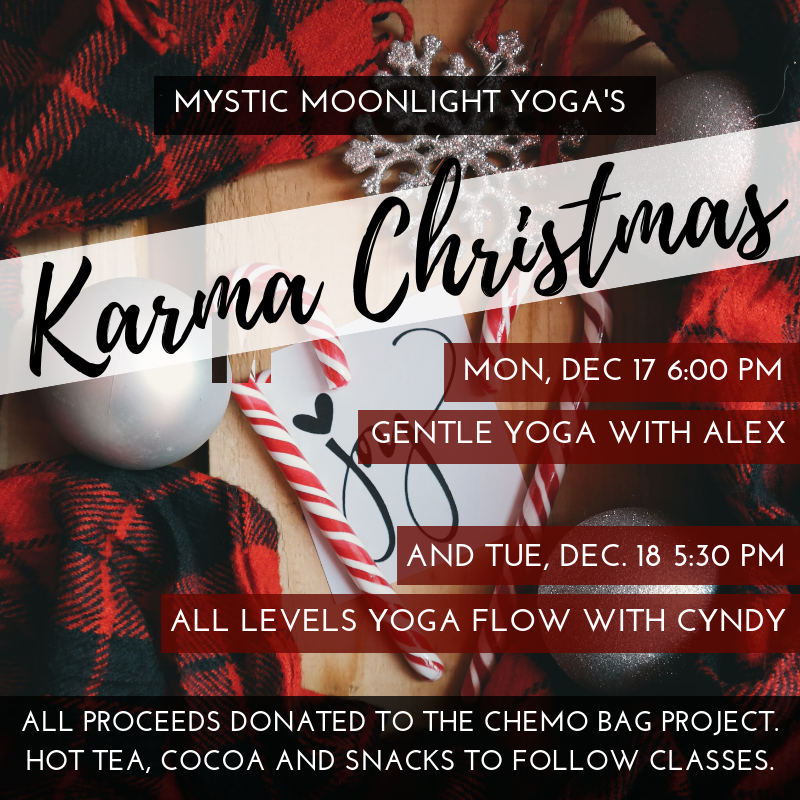 Past events
We love teaching for special events and fundraisers! Below are photos of our past events.