Mystic Moonlight Yoga is an independently owned yoga studio in Somerset, Pennsylvania. Our teachers are educated and experienced and are dedicated to helping students reach their goals. We believe that yoga is for everyone and welcome anybody to our classes, regardless of age, gender or fitness level!
If you're not flexible – no worries – that will come with time, and that's one more reason to join us for class. Yoga is a journey, not a destination, and we all start somewhere on this journey to improving our lives through movement, breath work and mindfulness. With regular class attendance, you're likely to see an improvement in mobility, physical strength, inner peace, stress relief, better sleep and an overall sense of well being.
Our studio is small – max capacity is about 15 students – and has a laid back, relaxing atmosphere. The air is naturally purified with Himalayan salt lamps, and we diffuse DoTerra essential oils during class for aroma-therapeutic benefits. Foam blocks are also available for any students to use during class for added support and stability or to enhance your practice.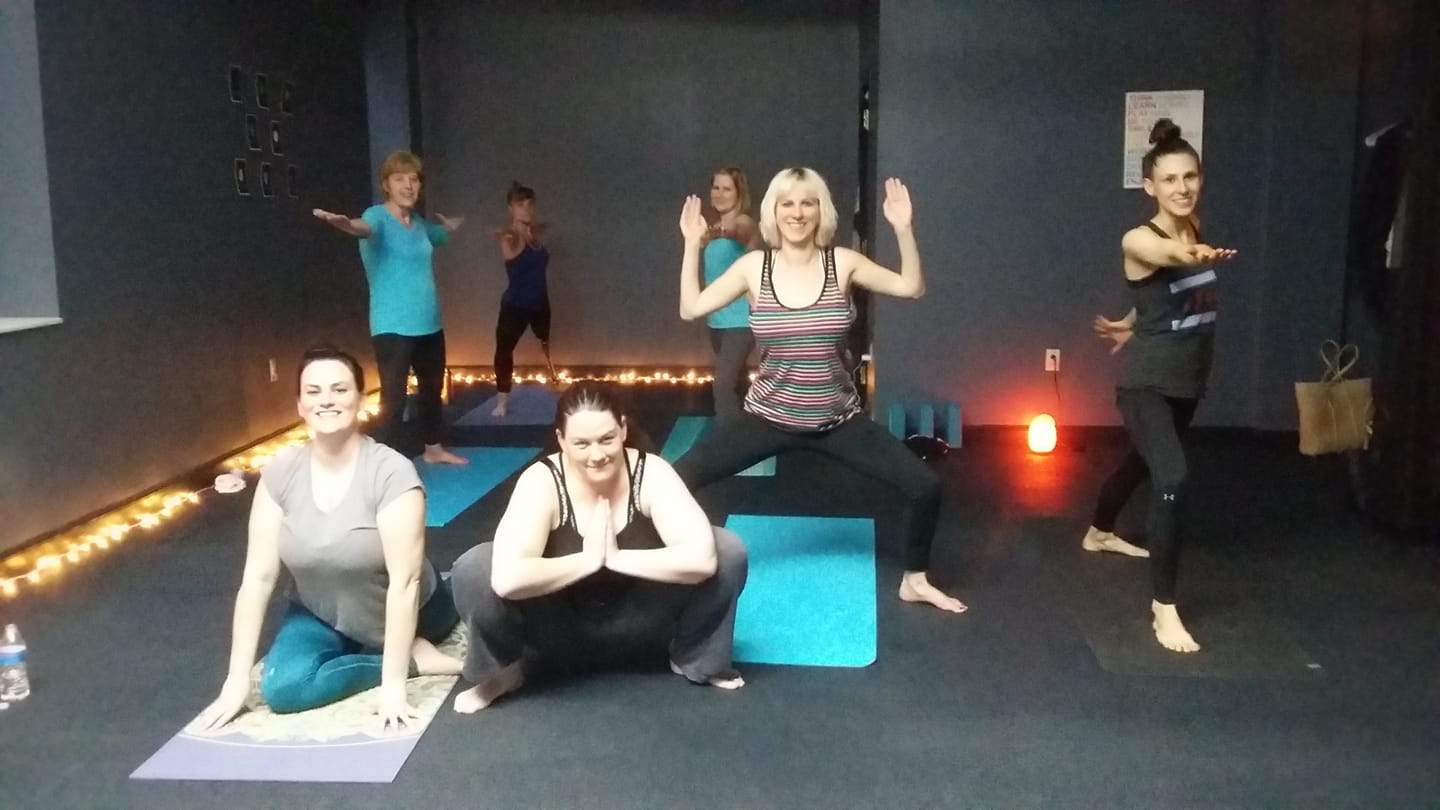 Studio Guidelines & Etiquette:
Arrive 5-10 minutes prior to class start time to sign in/pay and get situated (Also fill out waiver and registration form if it's your first class)

Always stay until the end of class if possible – Savasana is one of the best parts of class!

Be kind to and respectful of your fellow yogis

Keep phone silent and put away during class

Remove your shoes at the door

Inform your teacher of any injuries

Yoga is best on an empty stomach

Bring water – stay hydrated

Bring a yoga mat if you have one – if not, we do have extra mats at the studio to borrow free of charge